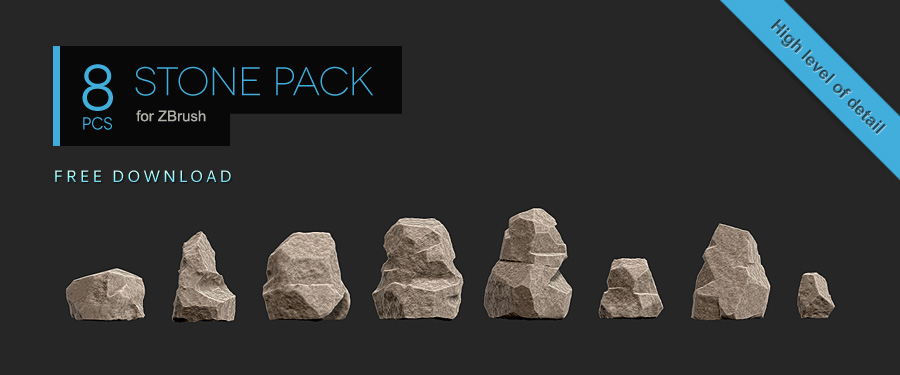 Stone Pack is a set of eight digital stones modeled in Zbrush. You can use these models in your creations with no effort: just open the ZTool with ZBrush and enjoy!
All meshes are completely scalable, editable and paintable and they come with up to 6 levels of detail and a nice topology flow. You can also export the low resolution meshes with their normal map and use them in your preferred 3D software.
Stone Pack is good for many purposes: use it as is to save your time and speed up your workflow, use it as a starting base to create something more complex or just check how I interpreted the modeling of stones, rocks, boulders and all of those kind of heavy stuff!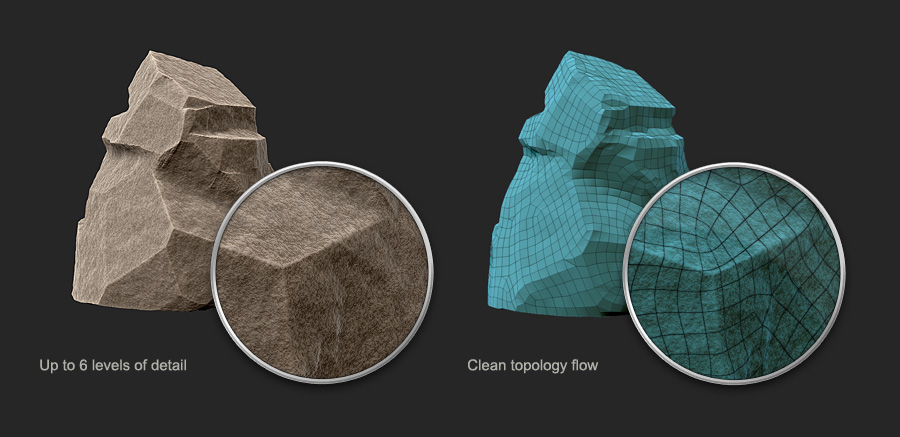 Stone Pack is free for both personal and commercial use. Feel free to spread the word about this post and… don't forget to subscribe the RSS feed not to miss future freebies!
You can download Stone Pack here or here.
Enjoy!
One thought on "Stone Pack – 8 Free ZBrush Models"
marjoury